The long weekend is upon us and so we thought we'd share some of our Canadian favourites with you! Learn some new things about the Indoor Recess pack with the Canadian edition of our Fun Facts, and check out our Long Weekend Spotify playlist for tunes from our clients' June/July releases, and some of our fav Canadian songs!

Favourite song of all time by a Canadian artist:
Joanne Setterington: First Day of Spring - The Gandharvas
blasphemous "Canadian Bacon"
AH:
Poutine - with bacon!
OM:
Chômeur -
https://en.wikipedia.org/wiki/Pouding_chômeur
AB:
Poutine or ketchup chips
Favourite Canadian city to visit:
JS:
Halifax, Nova Scotia
AM:
Minden, Ontario – cottage country + Kawartha Dairy is life
AH:
St. John's, Newfoundland
OM:
Montreal, Quebec or St. John's, Newfoundland
AB:
Montreal, Quebec
Favourite concert venue in Canada:
JS:
The Commodore, Vancouver
AM:
Massey Hall, Toronto
AH:
The Cameron House, Toronto
OM:
Massey Hall, Toronto
AB:
Zaphods, Ottawa #RIP
Favourite Canadian music festival:
JS:
Squamish Valley Music Festival
AM:
Ottawa Bluesfest
AH:
Hillside
OM:
Osheaga
AB:
Ottawa Bluesfest
Favourite Canadian saying/phrase/term:
JS:
Tron Funkin' Blow
AM:
Sorry
AH:
Give'r ..
Ex. We were losing the hockey game, so we had to just give 'er in the third period.
OM:
Give'r (FUBAR…)
AB:
Eh?!
The most Canadian thing I've ever done:
JS:
Hung out with the man that is now Prime Minister in a strip club in St. John's
AM:
Patio beer-ing in Calgary in the middle of February – thanks Chinook winds!
AH:
Boiled maple syrup on my parent's farm wearing a fully plaid and denim outfit and drinking Crown Royal
OM:
Getting "Screeched In" during George Street Festival in St. John's, Newfoundland. This requires kissing a frozen cod fish and taking a shot of Newfoundland Screech rum.
AB:
Celebrating Canada Day in Ottawa on Parliament Hill
Listen to the Spotify playlist we curated including our favourite songs of all time by a Canadian artist, artists that will be attending our favourite Canadian music festivals and our clients' June/July album releases!
Amanda McCauley: ​Mansion On The Hill – Neil Young
Aven Hoffarth: At The Hundredth Meridian – The Tragically Hip
Ola Mazzuca: Tie between Limelight - Rush (Moving Pictures) and Informer - Snow
Ally Bottero: Leather Jacket - Arkells

Favourite Canadian Food:
AH: Poutine – with bacon!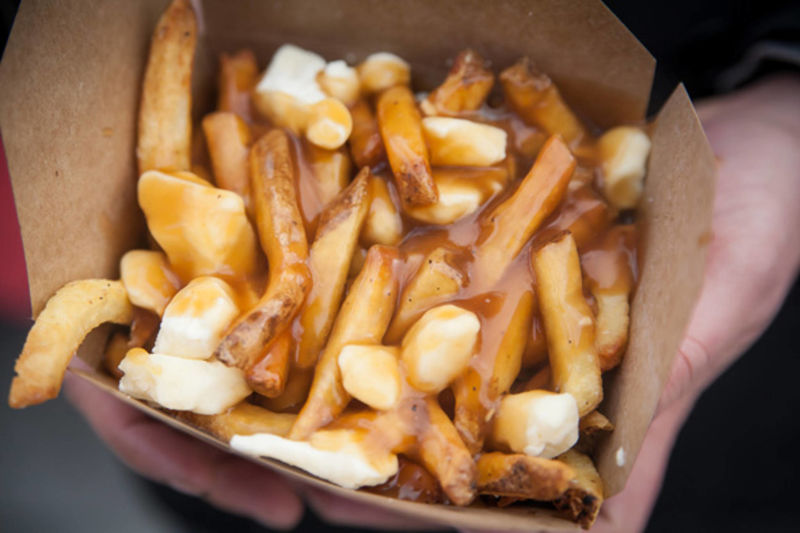 JS: Balderson Old Cheddar
AM: Peameal bacon – there is honestly nothing worse in this world than ordering eggs benny in the US and getting their blasphemous "Canadian Bacon"
OM: Chômeur - https://en.wikipedia.org/wiki/Pouding_chômeur
AB: Poutine or Ketchup chips

Favourite Canadian city to visit:
OM: Montreal, Quebec or St. John's, Newfoundland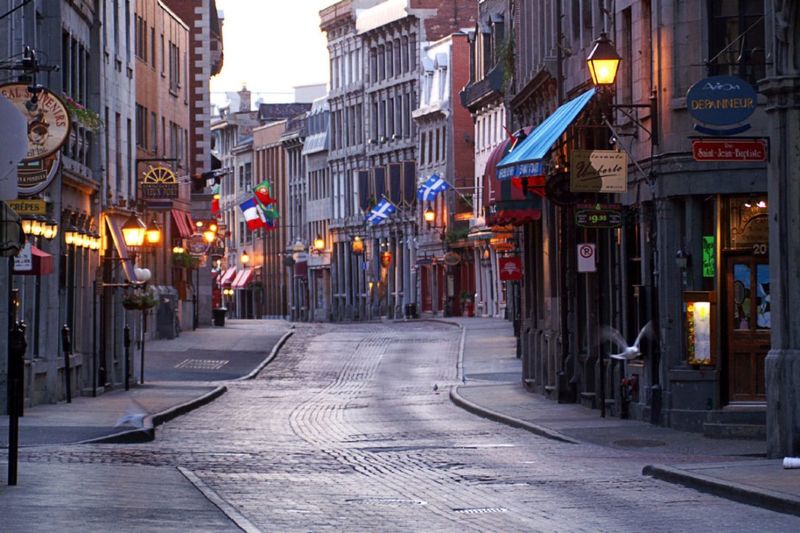 JS: Halifax, Nova Scotia
AM: Minden, ON – cottage country + Kawartha Dairy is life
AH: St. John's, Newfoundland
AB: Montreal, Quebec

Favourite concert venue in Canada:
AM: Massey Hall, Toronto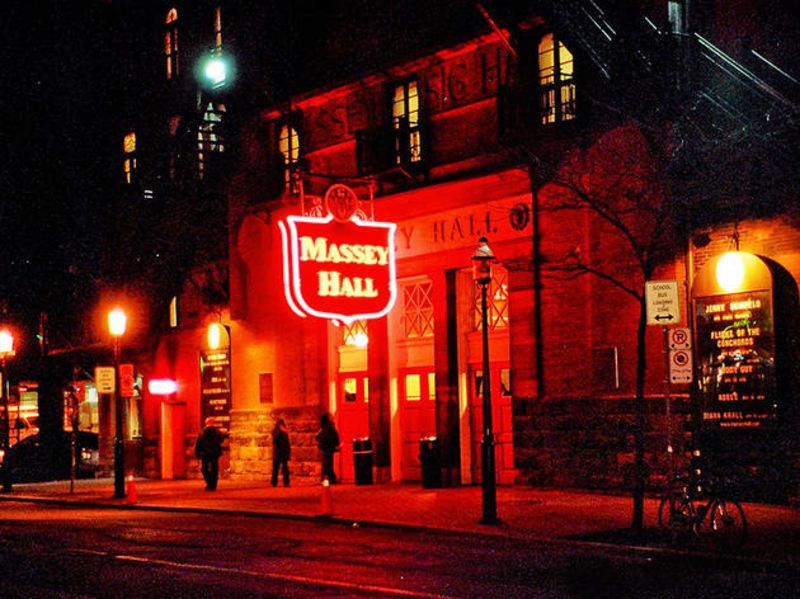 JS: The Commodore, Vancouver
AH: The Cameron House, Toronto
OM: Massey Hall, Toronto
AB: Zaphod's, Ottawa (RIP)

Favourite Canadian music festival:
AB: Ottawa Bluesfest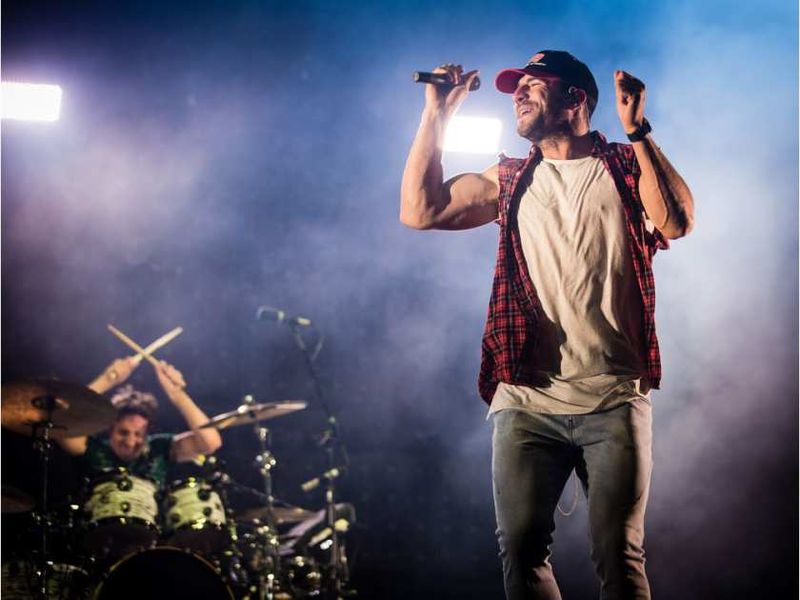 JS: Squamish Valley Music Festival
AM: Ottawa Bluesfest
AH: Hillside in Guelph, Ontario
OM: Osheaga

Favourite Canadian saying/phrase/term:
JS: Tron Funkin' Blow
AM: Sorry
AH: Give'er .. Ex. We were losing the hockey game, so we had to just give 'er in the third period.
OM: Give'r (FUBAR…)
AB: Eh?!

The most Canadian thing I've ever done:
JS: Hung out with the man that is now Prime Minister in a strip club in St. John's
AM: Patio beer-ing in Calgary in the middle of February – thanks Chinook winds!
AH: Boiled maple syrup on my parent's farm wearing a fully plaid and denim outfit and drinking Crown Royal
OM: Getting "Screeched In" during George Street Festival in St. John's, Newfoundland. This requires kissing a frozen cod fish and taking a shot of Newfoundland Screech rum.
AB: Celebrating Canada Day in Ottawa on Parliament Hill

Have a listen to our Long Weekend playlist that includes some of our favourite Canadian songs, tracks from our artists performing at our favourite Canadian festivals, and tunes from our clients with new releases in June/July!



THIS MONTH'S RELEASES:
June 2 - Flogging Molly - Life Is Good
June 9 - Chuck Berry - Chuck
June 9 - Gov't Mule - Revolution Come...Revolution Go
June 10 - Ivory Hours - Dreamworld
June 16 - CKY - The Phoenix
June 22 - AMAARA - Black Moon EP

JULY RELEASES:
July 14 - Dayseeker - Dreaming Is Sinking /// Waking Is Rising
July 28 - Manchester Orchestra - A Black Mile To The Surface
And don't miss these great performances over the long weekend!
July 1:
Johnson Crook - Dauphin, MB - Dauphin Countryfest
Little Coyote - Toronto, ON - The Horseshoe
PUP, Tanya Tagaq, Daniel Caesar, Safia Nolin (Polaris Music Prize) - London, UK - Canada Day in Trafalgar Square

July 2:
Pokey LaFarge - Toronto, ON - The Horseshoe
The Strumbellas - Niagara-on-the-Lake, ON - Butler's Barracks Historic Site
Union Duke - Castlegar, BC - Kootenay Country Music Festival