MMF CANADA ANNOUNCES 2020 / 2021 BOARD OF DIRECTORS AND EXECUTIVE COMMITTEE
Post by: Indoor Recess
in News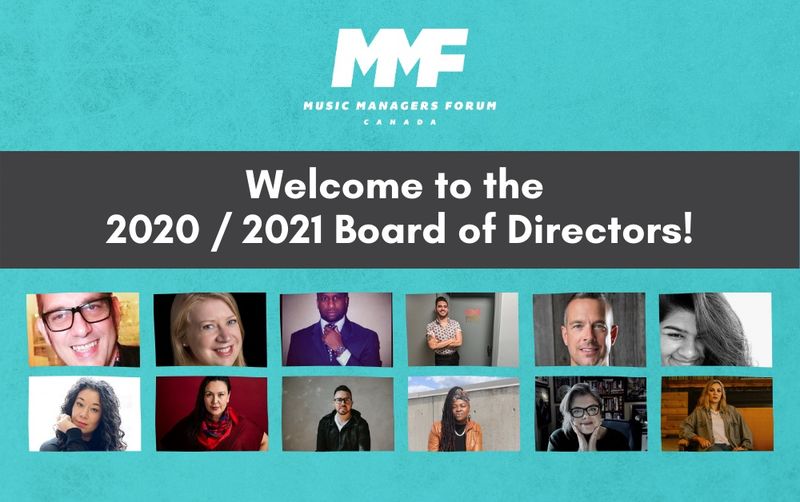 Toronto, ON – October 5, 2020 – MMF Canada is thrilled to announce their 2020 / 2021 Board of Directors, as well as their newly-appointed Executive Committee. An incredible group of nominees was put forth for consideration, with Gourmet Délice, Jermayne Clayton, Katrina Lopes, Leela Gilday, Matt Maw, Mira Silvers, Nastonshia George and Sarah Osgoode being elected to the Board. Délice and Clayton are being welcomed back as returning Directors, and Helen Britton, Liam Killeen, Michael Gorman and Savannah Wellman will continue in the second year of their terms as well.
"We are thrilled to welcome this diverse group of people to the table!" exclaims Amie Therrien, Operations Director, MMF Canada. "It's wonderful to have voices from the Black, Indigenous, LGBTQ2S+, South Asian, and Francophone communities and to have a strong mix of males and females on the board. We are looking forward to the future of MMF Canada!"
MMF Canada extends their sincere thanks to the directors who are departing the board this year – Christina Cassaro, Krystal Thompson, Laurie Brown, Dan Fraser, Meg Symsyk and Jake Gold. Together, their contributions helped shape the organization, and gave voice to managers in the west, the prairies, and for underrepresented communities.
The 2020 Executive Committee has also been announced, with Britton taking on the role of President, Killeen as Vice President, Délice Secretary, Osgoode and Gorman Treasurer, and Clayton Government Relations.
"I couldn't be more honoured to be President of the newly appointed MMF board," says Britton. "Every member has invaluable skills and experience to offer. We had an unprecedented number of nominees this year, a reflection of the hard work by last year's board. We have a strong vision for the future and I look forward to representing and advocating for our growing membership of managers and self-managed artists.

Huge thanks to Meg Symsyk for her friendship as well as her dedicated leadership and advocacy work as President for five of her ten years on the board. Also, a special thank you to long standing departing member Jake Gold, who dedicated ten years of invaluable service to the board."
The direction of MMF Canada is governed by a 12-person Board of Directors, comprised of music managers who are active in the Canadian music industry. Six spots up for election each year, with nominees put forth and voted on by MMF members. MMF Canada's goal is to have a Board of Directors that represents the diverse community of the industry, through the full participation of groups which are typically under-represented in this space. For more information about the nomination and election process, visit mmfcanada.ca/board-nominations, and visit mmfcanada.ca/our-team for information about the current Board.
ABOUT MMF CANADA
MMF Canada is a non-profit association whose mission is to be the go-to organization for Canadian artists and managers on issues related to music management in Canada and around the world.
The organization's membership is national in scope and ranges from self-managed artists to entry-level managers to highly experienced managers who have been in the industry for 20+ years.
MMF Canada operates under three key cornerstone philosophies: education, advocacy, and connection.